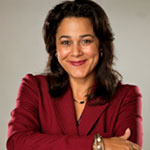 Mistress of Ceremonies
Camille Whitworth
Join Young Audiences of Louisiana for the 4th Annual Dancing for the Arts. On Saturday, March 23rd, 2013 this blockbuster event will take place on location in the theater at Harrah's Casino.
WDSU's Camille Whitworth will be our Mistress of Ceremonies while our celebrity dancers take to the dance floor for an evening of rug-cutting competition to support arts education in New Orleans.
This year's event is chaired by Beverly Matheney, Rachel Parker, and Walter Willard.
Meet our celebrity dancers and notable judges panel…
Here's how you can support the event and Young Audiences of Louisiana:
$1/vote
Vote online for your favorite star dancer. All votes will be counted toward you chosen star to help them earn the coveted Peoples Choice award the night of the event. (Minimum 10 votes)*
$50 - Supporting Role
50 votes and a star on our "Walk of Fame" with your name and the star you are voting for.
$100 - Star
1 Ticket to the event including open bar and heavy hors d'œuvres
$250 - Celebrity
2 Tickets to the event, a star on the walk of fame and mention in the event program.
$1,000 - Headliner
Special seating for a table of ten with signage. A star on the walk of fame and special mention in the event program.
$2,500 - Luminary
VIP seating for a table of ten with prominent signage throughout the event.
Young Audiences of Louisiana (YALA) was founded in 1962 to expose local children to chamber music. Through 48 years of experience, we have adapted and evolved to serve the ever-changing needs of students in our state. Since 2000, YALA's operations and budgets have tripled. In 2007 and 2008, 218 teaching artists, educators, athletic and recreation specialists, and technology instructors were paid $2.1 million to work directly with students from PK through grade 12, accounting for 83% of our total budget.
For more information, pictures, and videos of our programs…
*Votes = a donation to Young Audiences of Louisiana. You will be sent a letter of acknowledgement for your tax-deductible gift.



| | | |
| --- | --- | --- |
| | | |